Have a client in need of publishing a book? Choosing the self-publishing route? Or are you more in need of printing a hardcover high-end quality yearbook like catalog book? Either way, we can help.
Let us help you design and manage the layout of your deliverable. We've handled dozens of the following types of jobs:
Client Portfolio
Real Estate portfolio
Annual Report
Project Report
Investor Relations Presentation
Listing Presentation
Corporate Presentation
Powerpoin
Lifestyle/Concierge presentation
Timeshare presentation
Donor Relations presentation
Building Fund presentation
Angel Investor Presentation for Start-up
Start-up Presentation
PR Clip Book
Look Book Printing
Photographer Portfolio
Architect Portfolio
Graphic Designer Portfolio
Film funding presentation
Franchise presentation
City Planning presentation
Presentation to Real Estate Developers
Neighborhood Council / Association presentation
Entitlement PR presentation
City Council Town Hall presentation
Elected Candidate presentation
End of Year Report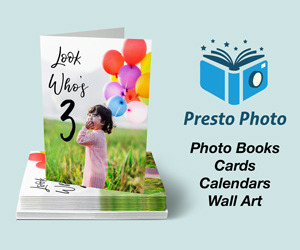 Product Catalog
Bulk Photo Book Pricing
We offer big savings for bulk photo books. Purchase multiple copies of the same book, and receive the following discounts:
Quantity
Discount
Example Book
1
$9.99
5-9
5%
$9.49
10-99
10%
$8.99
100-499
15%
$8.49
500-999
20%
$7.49
1000+
Contact Us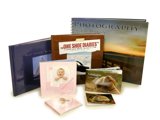 We offer more sizes and styles than any other on-demand book printer while also offering the best prices around. Our specialty is full color photo quality book printing; however, we do offer black and white text printing. We also offer greatshipping options and prices.
Since every photo book is different, we have a simple formula to determine each book's price:
Base Cost + (Number of Pages * Page Cost) = Cost of Photo Book
Example for a 20 page perfect bound softcover book:
$4.99 + (20 * $.25) = $9.99
NOTE: each side of a piece of paper is one page — just like a novel.